This article is about a real-world person, place, or thing. For more information, see the corresponding Wikipedia page here.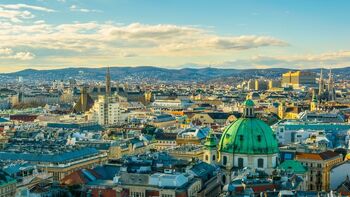 Vienna is the capital and largest city in Austria. Its long history with music has given it the nickname "City of Music", and the city was the home of Janus composers Franz Schubert and Wolfgang Amadeus Mozart.
Vienna was one of the first places visited by Team Seven during the Clue Hunt. Amy Cahill decided to visit Vienna after discovering sheet music of KV 617, a musical piece by Mozart, in the Paris Catacombs. A hint from the diary of Nannerl Mozart points them towards Salzburg, Mozart's home town. Teams One, Five, and Six also visited Vienna and may have found other hints towards Clues.