Strongholds are locations used by branches of the Cahill family or other groups of interest as bases. Strongholds can be used to hide secrets (including Clues), facilitate group operations, or serve as safe houses or hiding spots. The size of a stronghold can range from a single room (such as the Lucian meeting room on Wall Street) to entire cities (such as Hollywood, controlled by the Janus) to massive natural wonders (such as the Mariana Trench, a Clue hiding spot for the Tomas).
Strongholds by group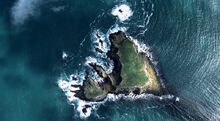 Community content is available under
CC-BY-SA
unless otherwise noted.