This article is about a real-world person, place, or thing. For more information, see the corresponding Wikipedia page here.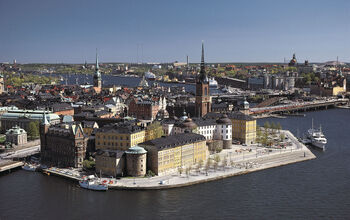 Stockholm is the largest city and the capital of the European nation of Sweden. Leaders of the Tomas branch of the Cahill family selected Stockholm as the host city of the 1912 Summer Olympics, indicating a belief in the presence of a Clue or other Cahill activity in the area. It is unknown if the Tomas are still active in the region.
Stockholm is also the site of the annual awarding of the Nobel Prizes. Janus leader Cora Wizard was awarded the Nobel Prize in Literature in Stockholm, and made a speech accepting the prize.