Roland Smith is the author of Book 4 of Cahills vs Vespers, Shatterproof. He is a Janus, the fourth one along with Rick Riordan, Gordon Korman, and Peter Lerangis.
He appeared in Febuary on the Message Board to announce his book.
Early life and education
Roland Smith was born in Portland, Oregon, and graduated from Portland State University and, following a part-time job at the Oregon Zoo in Portland, began a 20-year career as a zookeeper, both at the Oregon Zoo and the Point Defiance Zoo in Tacoma, Washington. After working to save wildlife following the Exxon Valdez oil spill, in 1990, he published his first book, Sea Otter Rescue, a non-fiction account of the process of animal rescue.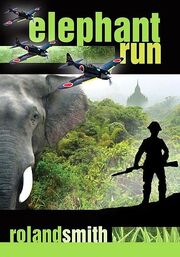 Books written
Thundercave (the Jacob Lansa series)
Jaguar (the Jacob Lansa series)
The Last Lobo (the Jacob Lansa series)
Cryptid Hunters (the Cryptid Hunters series)
Tentacles (the Cryptid Hunters series)
Zach's Lie (the Jack Osborne series)
Jack's Run (the Jack Osborne series)
I, Q: Independence Hall (the I, Q series)
I, Q: The White House (the I, Q series)
Journey of Red Wolf
Sea Otter Rescue
The Storm Runner series