This article is about a real-world person, place, or thing. For more information, see the corresponding Wikipedia page here.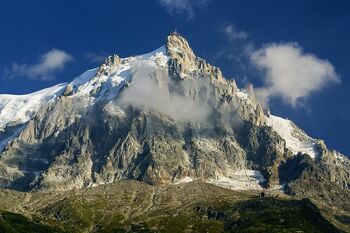 Mont Blanc is a mountain near Chamonix, France, and the tallest mountain in western Europe. During the first Winter Olympics, events were held at the foot of the mountain. Madrigals Amy and Dan Cahill visited Mont Blanc to BASE jump during their self-imposed exile from the Cahill family, but were interrupted by Hamilton Holt during their jump and roped the siblings into the fight against Cahill Outcast Nathaniel Hartford, their grandfather.
The freighter SS Mont-Blanc was named for the mountain.