The Message Board is the place where you can talk to other agents on the 39 Clues website. It originally came from the STACKS. The board's first post was on 8/3/11. Many people who came from the STACKS already knew each other, and now the board is a vast community.
Rules
No last name, schools or cities (first names and states are ok)
Age/grade is ok but not birthdays
No being mean, rude, or cursing
No posting your email address or links to other websites
No attachments or pictures are allowed (unless, of course, it's a 39 Clues Signature Graphic)
Mods and Admins
There are 6 Moderators and Administrators currently posting on the board. 1 Mod and 6 Admins, each with their own Agent Card :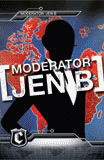 -Moderator Jen B
-Admin Gavin B
-Admin Noah S
-Admin Keith F
-Admin Jen T
-Admin Len F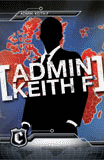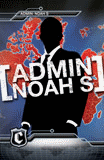 Mod Jen B 'mods' all the posts and allows them to go through. All the Admins look after the whole website - e.g. Admin Noah S is in charge of polls.
Characters
There are 7 book characters who have posted on the board.
Current
Past
Authors
There are also 7 authors who have posted on the board.
And others who went for the thank you letters post.
Vesper One's Post
On 8/8/12, Vesper One himself posted on the Message Board. This sent the Board into a complete frenzy. Admin Jen T (who suspiciously joined the Message Board on the same day...) claims that he is responsible for the technical difficulties the site is currently experiencing. Another possibility of allowing Vesper One onto the Board is that they wanted the conversation on the Message Board to swing back to the Vespers, as tensions have recently been running very high - mainly concerning issues with branch 'politics.'
Community content is available under
CC-BY-SA
unless otherwise noted.