This article is about a real-world person, place, or thing. For more information, see the corresponding Wikipedia page here.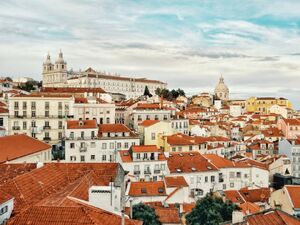 Lisbon is the capital and largest city in Portugal. The city is economically powerful, with a strong financial sector and shipping industry, and is a major transportation hub. It is also one of the oldest cities in the world, and the second-oldest European capital city (after Athens).
During World War II, when Portugal was neutral, Lisbon became a hub for refugees and an escape route from the rest of the war-torn continent. It became known as the City of Spies as a result of the espionage from both sides of the war that took place in the city. Singer Josephine Baker, a Janus agent, was one of these spies, who gathered secrets for the French Resistance while also searching for Clues for her branch. Baker was able to steal a Lucian Clue, Mint, and passed through Lisbon on the way to Morocco, where the Clue was hidden.
Card 217: Portugal Air Space and Card 228: City of Spies both reference Lisbon.