This article is about a real-world person, place, or thing. For more information, see the corresponding Wikipedia page here.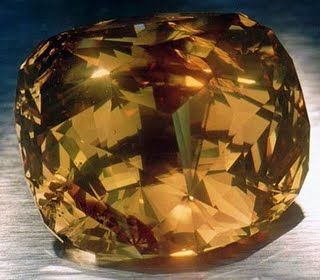 The Golden Jubilee Diamond is a diamond, the largest faceted diamond in the world. It was discovered in South Africa and is currently the property of the King of Thailand as one of the crown jewels.
The Golden Jubilee was briefly loaned to the Pergamon Museum in Berlin, Germany. While in Germany, Vesper One ordered Amy and Dan Cahill to steal the diamond in order to save the life of Vesper hostage Alistair Oh. The Cahills, with allies Atticus and Jake Rosenbloom, broke into the museum, but were unable to secure the diamond. However, it was not the Vespers' true target, as they took advantage of the commotion to steal The Book of Ingenious Devices.