This article is about a real-world person, place, or thing. For more information, see the corresponding Wikipedia page here.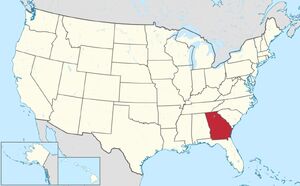 Georgia is a state in the southeastern United States of America. Notable cities in the state include Atlanta, the site of the 1996 Summer Olympics and a former (and possibly current) stronghold of the Tomas branch of the Cahill family.
Tomas agent George McClain is from the town of Experiment in Georgia.