Darma (last name unknown) is the name of the Indonesian man that took Amy and Dan, in In Too Deep, aboard his ship towards the Sunda Strait by Mt. Krakatau, but ended up dropping the two off at the island that Alistair Oh was on, at the insistence of the Amy and Dan. Later, in The Viper's Nest, he picks them up from the island, and they encounter the Indonesian Police, which were arresting them for the fire the night before. Amy, Dan, and Nellie (who had come earlier that day) jump overboard when they find out that Darma had surrendered to the Indonesian Police so that he wouldn't be a criminal. In The Viper's Nest, it is revealed that Darma was really conspiring with Isabel Kabra.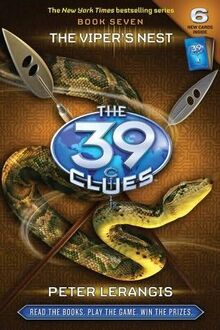 Community content is available under
CC-BY-SA
unless otherwise noted.