This article is about a real-world person, place, or thing. For more information, see the corresponding Wikipedia page here.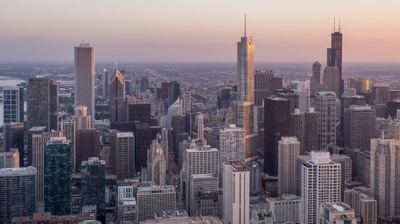 Chicago is an American city, located in the state of Illinois. Notable historical Cahills hailing from Chicago include Scott Joplin and Al Capone. Guardian Jane Sperling also hailed from Chicago, and Vesper Cheyenne Wyoming studied at the University of Chicago.
During the events of Day of Doom, Amy and Dan Cahill and Atticus and Jake Rosenbloom pass through Chicago by train en route to Seattle. Vesper Four Sandy Bancroft attempts to use the completed Machina Fini Mundi to destroy Chicago, but his plans are thwarted by the Cahills and a renegade Isabel Kabra.