This article is about a real-world person, place, or thing. For more information, see the corresponding Wikipedia page here.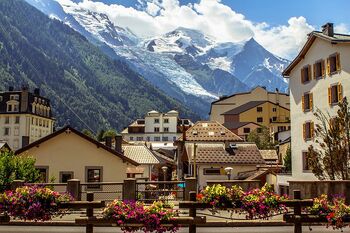 Chamonix is a town in France, located at the foot of Mont Blanc, the country's tallest mountain. The town was selected by leaders of the Tomas branch of the Cahill family as the site of the inaugural Winter Olympics in 1924, possibly due to its proximity to Geneva, Switzerland, a stronghold of the Ekaterina and Madrigal branches, or for other reasons, such as rumors of a Clue nearby.
Madrigals Amy and Dan Cahill visited Chamonix to BASE jump on Mont Blanc.