Card 101: Cairo Hotel

Branch:
Ekaterina
Type:
Location
Rarity:
Uncommon
Puzzle:
No
Clue:
No
Top Secret:
Yes
Where To Get This Card:
Card Pack 2
Description
"Who would want a stronghold on a cold, slippery mountain? (cough cough Tomas) The Ekaterinas are such brilliant architects that they can hide an entire stronghold in a luxury hotel! The Cairo stronghold is a marvel of Ekat ingenuity and it's nearly impossible to break into. Yet the Ekats have something waiting for uninvited visitors--just in case."
Top Secret
A map of the Ekaterina stronghold in Hotel Excelsior in Cairo, Egypt.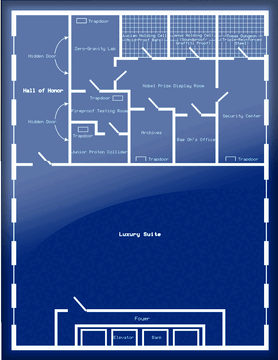 Community content is available under
CC-BY-SA
unless otherwise noted.