This article is about a real-world person, place, or thing. For more information, see the corresponding Wikipedia page here.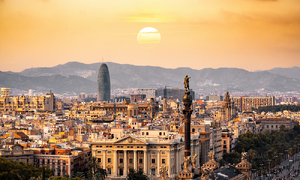 Barcelona is a major European city, and the capital of the Catalonia region of Spain. The city is known as a world leader in commerce and culture. The Janus branch of the Cahill family has a stronghold in Barcelona, at the cathedral of La Sagrada Familia.
Leaders of the Tomas branch selected Barcelona as the site of the 1992 Summer Olympics. This may have been due to knowledge of the nearby Janus stronghold, or hints to a Clue or other Cahill activity. It is currently unknown if the Tomas are still active in the area.