This article is about a real-world person, place, or thing. For more information, see the corresponding Wikipedia page here.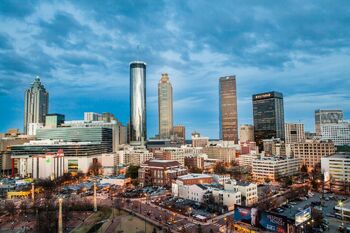 Atlanta is a city in the southeastern United States of America, located in the state of Georgia. The city was chosen by leaders of the Tomas branch of the Cahill family as the host city of the 1996 Summer Olympics, indicating a belief that hints to a Clue or other Cahill activity in the region. It is currently unknown if the Tomas are still active in Atlanta.
Lester Dixon attended college in Atlanta.