This article is about a real-world person, place, or thing. For more information, see the corresponding Wikipedia page here.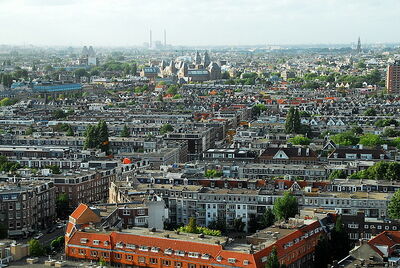 Amsterdam is the capital and largest city of the Netherlands. The city is a center of commercial and cultural activity, and was the home of Janus artists Vincent van Gogh and Rembrandt van Rijn. The city was selected by Tomas leadership to host the 1928 Summer Olympics, and the city was used as a temporary stronghold for purposes unknown.
Madrigal Fiske Cahill studied Earth's magnetic poles in Amsterdam during his world travels. Dan Cahill, Ian Kabra, and Cara Pierce visited Amsterdam while trying to foil the Outcast's plan to unleash a hurricane on the Netherlands.